I attended the
Broadway Across America
musical
Wicked
at the
Hippodrome
Theater in Baltimore on Thursday evening.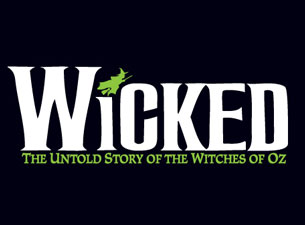 I admit that I am not a huge fan of the Hippodrome. I find the seats small and close. And unlike attending a ballgame, it is impossible to get up and head out to the restroom and concession except at intermission. And anyone who has tried to do both--restroom and concession, during intermission at a theater knows that it is practically impossible to accomplish both tasks.
That written, I found the musical to be a very enjoyable and it provided for an entertaining event. The music is complex and the songs are difficult to appreciate because I could not identify a compelling melody. I would have loved to come away with a melody that I could sing to remind me of the magical time in the theater, but the show is sadly lacking in this area. Even
Cats
, a show which I do not appreciate at all, had that one signature song:
Memory
.
For those who don't know, the show is about the witches of Oz--Glinda (the Good) and Elphaba (the Wicked Witch of the West). The show, set in Oz (as one might expect) documents the relationship between the to girls who were, believe it or not, friends. I enjoyed the interpretation of the motives for each choosing their course and in finding that sometimes being good is can be bad and being wicked can really be an instrument for good.
The scenery, sets, and costumes were excellent and visually stimulating. The acting was superb. I especially enjoyed Jeanna De Waal who played Glinda and Christine Dwyer who played Elphaba. The show hinges upon their performances--and they did not disappoint. Their voices are clear and strong--and that is critical because of the number of duets they sing. Of the two, I felt Christine had the stronger voice and most enjoyable. She easily filled the theater, when the score called for her to do so.
Not wanting the give away the plot, I will only comment upon the storyline in general terms. Being a huge
Wizard of Oz
fan, I enjoyed the synchronization of the story lines which I found complimentary and worked well together. Wicked is, in a sense, the backstory for the Wizard of Oz. But it is more than that, too.
RECOMMENDATION: See the play. It is worth it. Enjoy the experience.
-- Bob Doan, Elkridge, MD