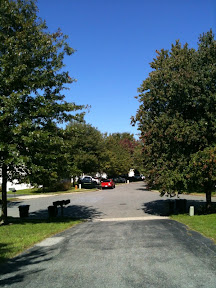 An amazing thing happened yesterday. The sky was the clearest blue that I have observed in almost a month.
No clouds and bright sunshine highlighted the approaching autumn colors in the trees.
No clouds--that was the cool thing. It has been so gray and depressing.
It was so refreshing to see the blue.
I wanted to play hooky from work.
And lay in the sun and imagine that I was on a warm beach somewhere.
But I didn't and stayed at work even though the sky was so clear and blue and inviting.
I hope we have a few more days like that, soon.
- Posted using BlogPress from my iPad