Well, it seems that as another weekend approaches that Chris and I are off on another adventure. This weekend finds us in Newport, RI for a wedding. We drove to Newport yesterday because we need to be here for a wedding.
It was a long drive, but traffic was moving and we made it across the George Washington bridge fairly easily even when there was a reported 40 minute back-up. Our friends George and Sue drove with us, actually, George drove and I navigated.
I had never been to Newport before and it is a beautiful, quaint oceanside city much like many of the places we have been visiting lately. Sail boats and sunsets.
The hotel leaves a lot to be desired--we made the reservations form Hotels.com and it just is not the shiniest penny in the bag, so to speak. I'll let the trip finish before I write my review on the place and publish it. The hotel recently became a Ramada--I'm not sure how, but perhaps Ramada is going to give them a year to get up to standards.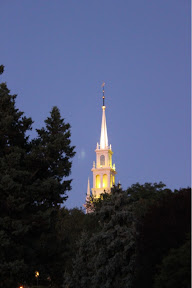 But--all of that aside--the sunset we beautiful, the company grand, and the time away exploring another new place is appreciated.
We are going to have fun.
- Posted using BlogPress from my iPad
Location:E Main Rd,Middletown,United States