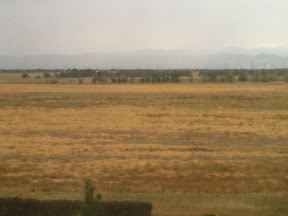 Denver in the Morning
So I almost forgot to do the out the hotel window picture of the day. This morning the view was awesome. The sun rise in the east was reflecting off the western clouds over the mountains.
It is hard to see since my iPhone camera doesn't have great resolution.
It was 90 degrees yesterday when I arrived, but the breeze was cool even so because there is low humidity.
- Posted using BlogPress from my iPhone